NutriBullet 12 Piece High Speed Blender/Mixer System Review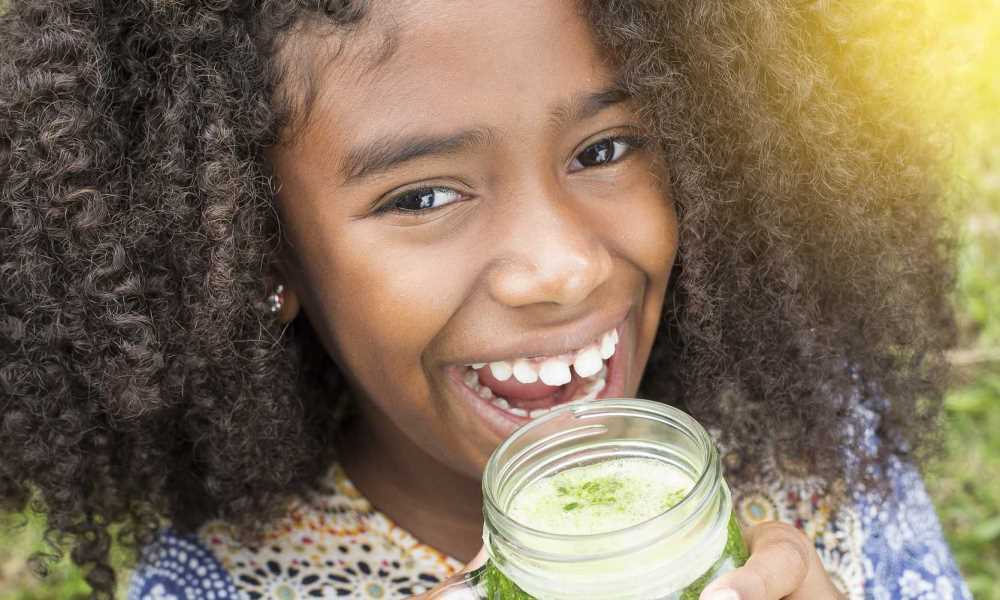 When it comes to smoothies and naturally made nutritious drinks, there is no alternative for blenders. And if you get a proper blender, with multiple blades, it is not only cost effective, but also useful.
However, while you are out choosing a blender, you need to know how to find a good one. There are certain characteristics that you need to check out to find a perfect blender. T
he blades, and the power is one. Additionally, make sure that your blender is dishwasher safe, because sooner or later you need to wash it off. Also, it should also be BPA free, so that you do not suffer from any poisoning.
Other than this, another important factor you should consider is if it is cost effective and provides you value for money. Often we seem to shy away from products that cost less, because we think that they are not providing the value. However, if you look closely, you'd see that they do provide more value or return on investment than the high priced products you are purchasing.
Now that you have an idea of the proper qualities to look for in a blender, let's check out which blenders in the market meet all the features and is a cost effective solution. The NutriBullet 12 Piece high speed blender and mixer system tops the list. If you are wondering why it should be something that is worth your money, take a look at its features.
Features
High power motor of 600 watt
Stainless steel blade
Cyclonic action blade
Comes with 1 emulsifying blade and 1 flat blade
Comes with 2 short cups, 1 tall cup, and 2 sealable lids
Also contains a manual and a book of recipes
Pros
Now that you know about this amazing product, let's have a look at the positives of the product
Comes with easy to make smoothie recipe
The blender also comes with one year warranty
Can be found in two attractive colors of grey and red
Can break down even the toughest of foods
The appliance capacity includes shredding, blending, grinding and chopping
Dishwasher safe parts
Made out of BPA free material
Tall cup is of 32 oz, while the small cups are of 18 oz
Cleaning up is easy
Cons
As always, there are some negative sides of the product also. Let's check them out
Cost might be a bit high for some
Summary
If you are looking for an all in one blender, shredder, grinder and chopper for your kitchen, the NutriBullet 12 Piece High Speed Blender, would be a great choice for you.
Not only is it made out of stainless steel, comes with a high power, and has different blades, but it also comes with cyclonic actions, 2 different cup sizes, and reasealable lids. What's more, it comes with one year warranty, so you can use it to your heart's desire, without worrying about anything else.
Comparison
When comparing the NutriBullet with NutriBullet Pro, you would find that the NutriBullet Pro has an additional 3 pieces. It also comes with more power consumption, at 900 W motor and 120 V. However, it is easy to use, and all you need to do is plug and push.
As like other NutriBullet products, it comes with an amazing brand name, a base of high torque, an extractor blade, a sealable lid, and 2 cups. However, on the negative side, the cost is a bit on the higher side, and might not be affordable for all.
The next in the list is the Jamba Appliances Quiet Shield Blender, which is of 32 oz capacity. It also comes with 20 oz. personal serve jars, so that you can not only prepare smoothies, but also serve them easily.
One of the advantages of this blender is that it doesn't create much noise while blending, so it might be a good option, if you want to blend while your kid or toddler is sleeping. On the negative side, it doesn't offer you with multiple blades, or multiple sized jars.
It does cost way more than the NutriBullet blender, and is not good for shredding or grinding. So, all in all, this does not provide excellent value for money, especially when you have an all in one blender, juicer and shredder available for you.
The third in the series is the Vitamix Professional Series 200, which boasts of commercial 2+ grade motor. It offers you with variable speeds and is great for blending food in higher quantities. The shape and size of the 64 oz blender container is quite big, making it easier for you to pour everything in and seal the lid.
On the negative side, it does not come with any travelling bottles, interchangeable blades, or sealable lids. And yes, it costs way more compared to the NutriBullet Pro or the Jamba Appliances Quiet Shield Blender.
Verdict
All in all, if you are looking for excellent value for money, and a great blender in your kitchen, you should opt for the NutriBullet 12 Piece High Speed Blender. It is not only cost effective, but also comes with different parts, and different functions, so you need not worry about preparing smoothies or chopping some vegetables.
It also comes in two attractive colors, and can fit in your kitchen easily. The bottles with the resealable leads make them easier for you to carry your smoothie or the blended mixture around. You can even preserve it easily, by just sealing the lids, and making the container airtight.
So, now that you know about this amazing blender, it is time to go shopping. The stellar price makes it easy and affordable, and you wouldn't regret spending the money. Also, the one year warranty of the product is a great peace of mind, so you can get your blender sorted if it fails.