Green Smoothie Recipe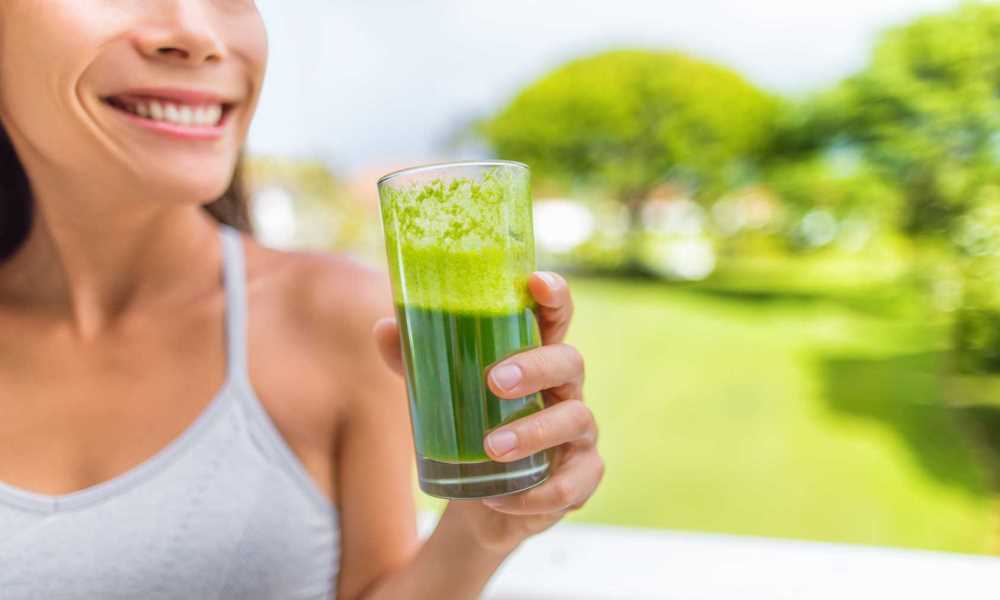 Admit it or not smoothies are the best way of adding some extra nutrients to your diet. What's more, it's easy to make, and cheap compared to other breakfast items. However, you need to know about some green smoothie recipes in order to add the extra nutrition to your diet.
If you are wondering how to prepare smoothies, here are some cool recipes for you.
Beginner Friendly Smoothie
Well, if you are a beginner in preparing green smoothies, you will love this recipe. Why? Because not only does it have high calorific value, it is also easy to make, and requires less time.
Ingredients
These are the ingredients you would need
A cup of water
A cup of fresh spinach
5 cups of pineapple or mango
A peeled banana
Process
The process is really simple. You need to put the spinach and the water in the blender, and prepare a puree until it is smooth enough. Once done, you need to add in banana, mango and pineapple and blend it even.
Tips
When you are serving it make sure you use a frozen fruit like pineapple or mango, to make it more delicious. Also, if you don't like bananas, you can add in cherries or any other fruit you like.
Collard Green Smoothie With Lime & Mango
Well, if you are looking for different variety of green smoothies, which is both tasty and healthy, you should opt for this one.
Ingredients
Here is the list of stuffs you would need
2 cups of stemmed and chopped collard (or spinach)
A cup of frozen green grapes
One and a half cup of frozen mango (or pineapple)
2 tablespoons of freshly prepared lime juice
Process
Well, the reason why you are preparing the smoothie is because it is easy to make. So, all you need to do is put all the ingredients, (except) lime juice in the blender and blend it. If required add some water to the mixture. It shouldn't be a heavy puree, more like a drink. Once you have completed that, you can put in the lime juice, to add to the taste.
Tips
If you don't like mangos, you can put in pineapple, cherry or any other fruit you like. Make sure you serve it with frozen fruits.
Kale Smoothie with Banana and Pineapple
If the people in your household do not love Kale, you can make sure that they get the nutritional value of the kale by preparing the smoothie. And the good thing is that, it won't taste totally like kale. So you get the nutritional value minus the taste of kale, which is a win – win situation for you and your kids and family. So, let's have a look at the common ingredients required.
Half a cup of coconut milk
2 cups of chopped kale
One and a half cup of chopped pineapple
A chopped ripe banana
Process
The process is quite simple. Add the coconut milk with a cup of water, kale, pineapple, and banana and blend it till it becomes a soft puree. Make sure that you add enough water to make a smoothie. You can serve it either cold, or normally with a lime slice.
Tips
To make it taste better, you can add in artificial sweeteners. You can also add in sugar. Depending on your favorite fruit, and the season, you can add in mango, strawberry or even cherries. This will make it more delicious and also get rid of the taste and smell of kale. It is effective for kids, who don't like kale.
Raspberry and Peanut Butter Smoothie
Well, this is not exactly green smoothie, but it is really delicious and healthy. And you can easily prepare it within 10 minutes. So, this is a perfect choice for the early mornings, when you are running late, and want to skip breakfast.
Ingredients
Here's the list of stuff you would need to prepare this smoothie
Three fourth cup of frozen raspberries
Three fourth cup of milk (low fat)
Half sliced banana
A tablespoon of honey
A tablespoon of almond (or peanut butter, if you don't have any)
Process
First of all, put the raspberries, milk, banana, honey and peanut butter in the blender. Blend it till it becomes a puree. Add water to make sure that the mixture is well proportioned and not too thick.
Tips
If you want, you can also add almonds and cashews to the smoothie. Make sure that the cashews are chopped. In addition, depending on your preference, you can add in grapes or strawberries, in addition to raspberry.
Strawberry Flax Smoothie
This is yet another non – green smoothie with high calorific value. This is great for kids as well as adults and is easy to prepare.
Ingredients
Here are the ingredients to serve a single person
A cup of frozen strawberries
Three fourth cup of plain yogurt
Half cup of freshly prepared orange juice
A tablespoon of honey
A tablespoon of flaxseed
Process
This smoothie is also prepared by normal method, i.e., to add in all the ingredients and blend in a blender. Once it becomes a thick puree, add water to it, and make it a bit liquid, and you have the healthiest and tastiest smoothie for your breakfast.
Tips
Well, to each its own. So, instead of flaxseed, you can add in chia seeds, or even oatmeal. Also, instead of strawberries, or in addition to strawberries, you can add in raspberries, grapes, pineapple, banana, and mango. Remember, the more fruits you put in the mixture, the more nutritious and delicious it becomes.
Final Thoughts
Preparing a smoothie is easy. All you need to do is chop the fruits and the vegetables and blend it to form a puree. However, if you are in a hurry in the mornings, you can chop the ingredients before going to bed, and keeping them in a zip lock bag. This will prevent the moisture from escaping, even for the chopped fruits and vegetables, and make sure that they remain fresh.
So, now that you know about these amazing smoothie recipes, it is time to get started. Make sure you add in your own ingredients!