How to Find the Best Ninja Blender in Market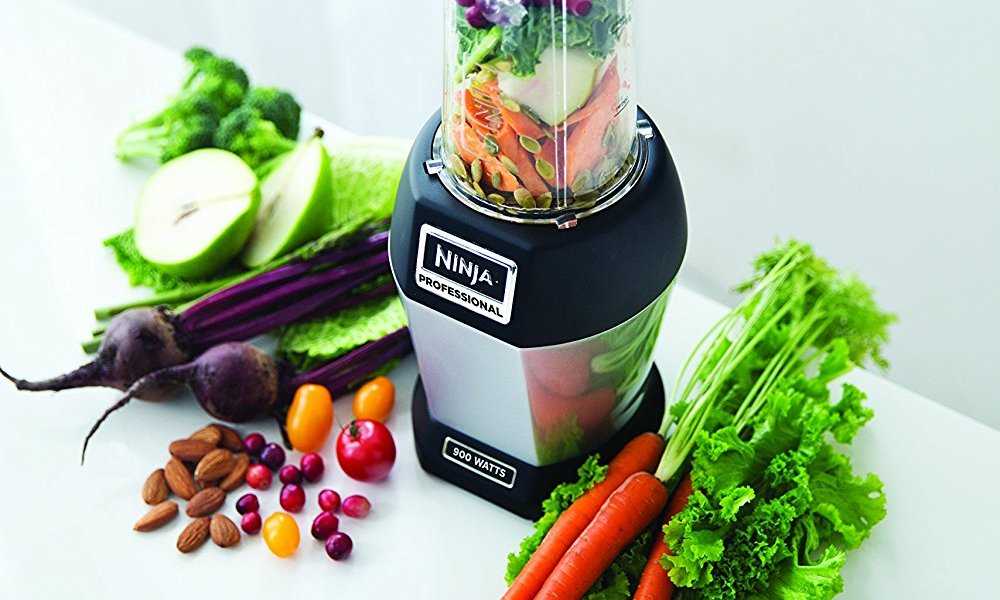 Finding the best ninja blender in the market is not an easy job because there are multiple viable options available and without having a comparative study on different popular blenders, deciding on the best blender is not an easy choice. Before we start window shopping for finding the most popular ninja blenders for purchase, let's check first the most desirable features of a blender appliance that consumers love to enjoy.
Ideal features of a blender
A blender should be heavy duty and versatile
A blender should be user friendly and energy efficient
There should have different blending cycles
Blender should have auto completion mode so that users can enjoy optimum productivity
It should have noiseless operation
A good quality blender should be able to crush ice cubes, frozen fruits, chopped veggies, etc.
Once we know about the basic features of a user-friendly useful blender, it will be easier for us to check some of the best ninja blender models and compare them against these standard parameters. Based on these basic parameters we have selected three blenders that are enjoying applause and appreciation from consumers and these three models are Nutri Ninja Pro Blender, Silver (BL456), Ninja Master Prep Chopper, Blender, Food Processor, and Nutri Ninja Auto-iQ Blender (BL482).
Nutri Ninja Pro Blender, Silver (BL456)
Nutri Ninja Pro Blender, Silver (BL456) is a good looking and efficiently performing ninja blender that works beautifully but swiftly. The blender runs on intuitive blending, where the entire blending unit is controlled by a mastermind to coordinate and sync between different functionalities of the blender like timed pulsing, properly blending, and imposing pausing.
Besides Auto-IQ Technology, the blender offers the feature of the best possible nutrients and vitamins extraction while making healthy drinks like smoothies, shake, fruit juice, etc. The most significant features of this blender are:
One touch operation facility
It is dishwasher friendly
Nutri-Ninja Pro Extractor blades are potentially powerful for completing blending cycles
Smart and space saver design that suits with modern kitchen décor
There are two cups of two different sizes for offering mini and regular sizes, respectively
All cups are BPA free and one of the cups is travel compatible
The blender is UL certified
Ninja Master Prep chopper, blender, food processor
Ninja Master Prep chopper, blender, food processor is a versatile kitchen appliance that will help you in managing entire food processing activities like processing, mincing, blending, etc. with equal proficiency.
With the Ninja Master Prep blender you can crush ice into soft snow in a few seconds, blend frozen fruits into super-creamy smoothies and chop fresh veggies and other ingredients consistently. The exchangeable 400-watt power pod rapidly converts between the 48 ounce pitcher and 16 ounce bowl to allow for excellent versatility in your smart kitchen. This blender will assist you to chop, blend, shake, and grind all your foodies and spices with flawless accuracy. Take a look at its important features:
The blender performs frozen blending perfectly, even faster chopping
It is built with two suitably sized jars cum containers
The appliance is built with anti-spill splash guard, easy-flip pouring spout, and non-slip grip on the base
Other than blending and chopping, the machine helps in mincing, dicing, and puree making
The machine is empowered by 400 Watt power pod
Stacked blade assemblage, chopping blade assemblage and chopper splash safeguard are some of the features that deserve special mention
Nutri Ninja Auto-iQ Blender (BL482)
The Nutri Ninja with Auto-iQ is the master maker of shake and smoothies. Run by auto-IQ technology, the machine functions in multiple modalities for best kitchen assistance. The digital display board blinks count down which lets you know at once the pending time in completing a blending or food processing cycle. Besides its smart look and space saver design, the blender offers a few user-friendly features. Take a look at its important features:
The blender runs on intuitive auto-IQ technology
Its blending and chopping features are optimized with best nutrients and vitamin extraction from veggies and fruits
Its one-touch operation is an added advantage
It is run by 900 watt motor
It is dishwasher friendly and all containers given with the blender are BPA free
The containers are durable and made of virgin plastic
The appliance comes with 2-years warranty
Product Summary
In order to select the best ninja blender, you need to compare all these three models for a smart shopping guide. All these three blenders are made of plastic and that makes them super duper durable. If you want to buy a versatile food processor, then the Ninja Master Prep chopper, blender, food processor model is the most suitable for you. But if you are after making smoothies, shakes, or tasteful cold coffee, there is no point of buying a food processor. It is always wise to go for the ninja blenders.
Out of the these three models, Nutri Ninja Pro Blender, Silver (BL456) offers intuitive auto-IQ technology that coordinates between all tasks so that the user gets best output along with best possible energy efficiency and accuracy of blending or mixing. If your real need is to prepare smoothies, coffee shake and milk shake for your personal use, then Nutri Ninja Auto-iQ (BL482) blenders are perfect selection for your kitchen.
Verdict
Now it's time to select the best ninja blender! After analyzing all features, designs, functionalities and price range, we can safely conclude that Nutri Ninja Auto-iQ (BL482) blenders are the best kitchen appliance. This blender is functional, reliable performer, and can work, according to reviewers, with flawless proficiency.
No matter whether you want to crush ice or frozen fruits, Nutri Ninja Auto-iQ (BL482) blenders are the perfect tool at your easy access. Moreover, the blender comes with 75 awesome blender friendly recipes, which will help you enjoy its functionalities.  Order today to get your best ninja blender delivered at your place!