Royal 5 Piece Hand Blender Set Review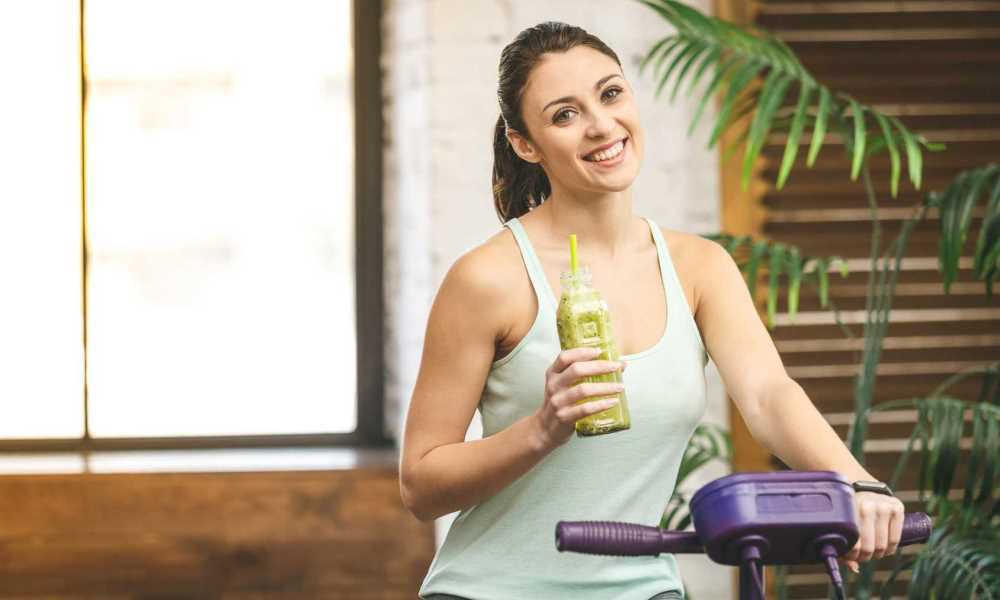 So, you might be thinking, what's so special about hand blenders, that is not present in normal blenders? Well, for starters, normal blenders work on electricity, and you can only grind and press stuff there. You cannot blend in something, unless you drop it in the jar, make it a liquid, seal on the lead, and turn on the power. Contrary to this hand blenders are easy to handle, and have an on and off switch, which makes it easier to use.
Factors To Consider Before Buying A Hand Blender
As always, you cannot go wrong with a little research. So here are some factors you should check before investing in a hand blender, no matter how small.
Speed Control
When you are opting for a hand blender, make sure that the power button is easy to press, especially while holding the blender. Also, make sure you see that you are comfortable handling the weight and length of the blender. Some blenders can be as long as A4 size papers, while others might weigh like a brick.
Types of Attachments
Like normal blenders, hand blenders also come with attachments or assortments. For example, you can have beakers and bowls, which are specially suited for chopping or blending. Additionally you might also have resealable bottles. Depending on the type of blender you are buying, you get the type of assortments you want.
Material
Have you ever wondered why some blender blades have stains while some do not? Well, it is because of the material. Metals are less prone to stain compared to plastic. And if you can get stainless steel blades, then you are covered from rust as well.
Price
Although this is not a great determining factor, yet everyone has a budget while buying things. So, you should also check out the price before you can actually go ahead and buy a hand blender after your heart.
So, now that you know about the factors to consider, while buying a hand blender, let's take a look at one of the best hand blenders available in the market. The Royal 5 Piece Hand Blender is a great option. Let's have a look at the reasons why they are the best.
Features
A single kitchen appliance, which comes with 2 speeds
Comes with a blending stick, chopper bowl, whisk, measuring cup and wall mount
Offers 30 day money back guarantee
Pros
There's a reason why the Royal 5 Piece Hand Blender Set has a great reputation in the market. The pros are
One touch operation for easy blending
Stick design, which makes it easy to blend into pots and pitchers among other utensils
Stainless steel blending stick
Dishwasher safe attachments
You can chop, mix and blend with it
200 watt motor
Low noise profile
Cons
Here are the negatives of the hand blender
Summary
The Royal 5 Piece Hand Blender set is one of the perfect blenders in the market, because it fills the checklist perfectly. It offers with easy one touch operation, comes with slick design, which is easy to maneuver. Also, it has stainless steel body, and a large number of dishwasher safe attachments, which makes cleaning easy. Add to it the fact that it is cost effective, and you have a winner in your hands.
Comparison
If you want to compare the Royal 5 Piece Blender set with others, Braun Multiquick Hand Blender tops the list. It consists of stainless steel blades and is powered with smart speed feature. This means you can control the speed with basically one hand.
Also  it is powered by EasyClick, making it easier for you to unassembled at one go. With a soft grip handle for this device, you can use it on a 20 ounce beaker, and get your smoothie made just in a couple of minutes.
On the negative side, it costs more than the Royal 5 Piece Hand Blender Set, even if it has two models. Also, you don't get to choose the color, because it is available in only one color.
The second product on the list is the Hamilton Beach Speed Hand Blender, which comes in a metallic color. Hamilton is a renowned brand in the market, and this Beach Speed Hand Blender contains a single tool for multiple purpose.
Be it blending, mixing, pureeing or whipping, this is the one you can use. With a powerful 225 watt motor, you can be sure of blending in all you want, without applying pressure on your wrist. On the negative side, it is a bit more costlier than the Royal 5 Piece Hand Blender set, and may be a bit tough on your wrists.
The last one in the list is the Bella Hand Immersion Blender with whisk attachment. It comes in a vibrant red color, 250 watt motor power, and is perfect for making soups, smoothies, mayonnaise, chutney and pretty much anything you like. It boasts of an ergonomic handle, and is safe for even plastic cups. On the downside, it doesn't come with any other attachment, and if you want to use it, you would need to use your own utensils.
Final Thoughts
So, now that you know about these amazing blenders, it is time to choose the winner, and get started on your blending journey. The Royal 5 Piece Hand Blender set, along with its accessories, is a perfect addition to your kitchen. It is not only cost effective, but also makes your kitchen look better.
It is quite easy to set it up, and hide it when you don't require it. Additionally, the recipe book, and the other accessories that come with this awesome hand blender makes it incomparable to the others in the market. So, what are you waiting for? Go ahead and grab this blender before the price increases, and add a glass of smoothie to your early breakfast.