HealthForce Vitamineral Green SuperFood Powder Review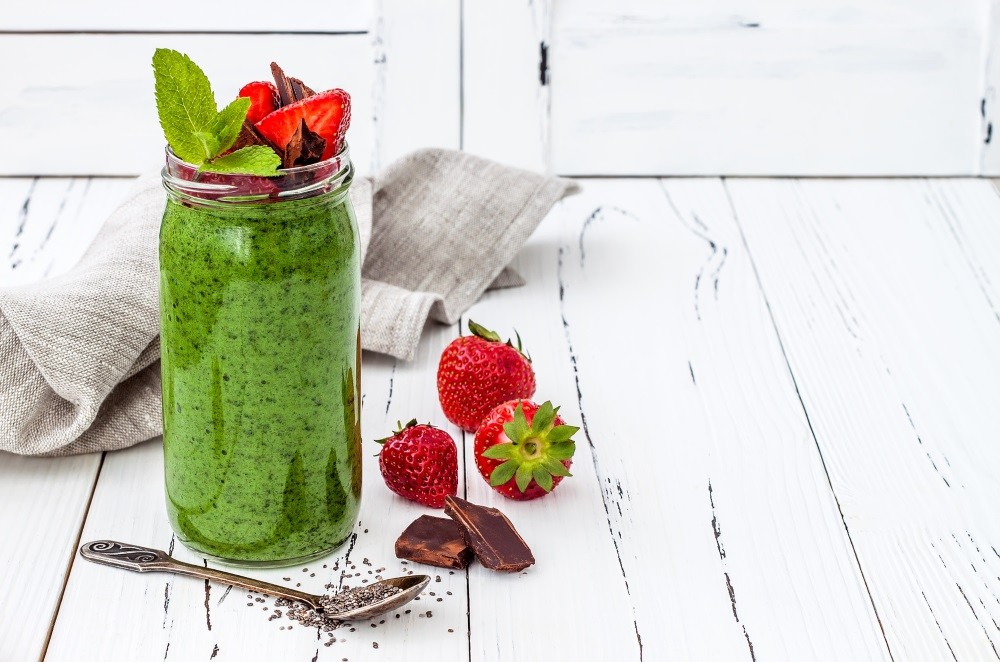 Dynamite comes in small packages. The HealthForce Vitamineral Green SuperFood Powder is definitely some dynamite in a small package – in fact it's in an eco-friendly package that will keep all that "dynamite" safe. The green superfood powder may seem like just another supplementary powder for your diet but this is truly some dynamite in a bottle.
This product is one of the best-selling superdrink powders on the market and it will do more than just help supplement your diet; it is 100% actual food and can be used as a meal replacement. You will get all of the nutrients you need in a high concentration together with probiotics and enzymes.
This one little bottle will give your body everything it needs plus more. There are so many benefits, especially since only a handful of superfood drinks can offer support to the liver, bones, colon, blood sugar, kidneys, pancreas, muscles, and brain and blood circulation.
Features:
100% Raw.
100% TruGanic.
100% Actual Food.
Exclusive Eco-Fresh nutrient lock packaging.
100% Yeast and gluten free.
100% Vegan.
Not diluted with grains, beans, seeds/chia/flax, fibers, fruits, or fillers.
100% naturally occurring whole food nutrients.
Supports the liver, kidneys, pancreas, blood, bones, muscles, colon, and immune system.
Has healing phytonutrients.
No synthetic or isolated nutrients.
Pros:
Trust comes easily with this brand since it is produced by a highly reputable company that has been in the health food industry for many years; what you read on the bottle is what you are going to get, such a reputable brand will not put themselves on the line with false or misleading information.
The dark glass and metal lid with oxygen absorber protect all of the nutrients since it creates a vacuum effect. This nutrient lock packaging means that every nutrient contained within the bottle is 100% safe and you do not need to worry about storage precautions such as refrigeration.
Another benefit about the glass bottle in which the superfood powder is held is that the glass is recyclable and does not outgas; at least you know the environment is in safe hands once you have finished with the bottle.
This superfood green powder is energizing; you can put down your morning cup of caffeine and rely on an all-natural energy boost from a drink made from this powder.
Tests have been conducted to verify the non-GMO status of this powder; they do not just make statements about their products, they go as far as testing too.
This superfood green powder is 100% TruGanic. The ingredients are in their purest form and free from harmful pesticides, insecticides, and irradiation.
There is a long list of benefits for your body when using this powder. It is a highly beneficial and functional product in a variety of ways. It is one of the few superfoods that provide support to the liver, pancreas, kidneys, blood, bones, muscles, colon, and brain and blood circulation. It also helps enhance regularity and detoxifies your body.
Cons:
There is a warning on this product that one cannot miss, this product contains lead. Although the amount is at an absolute minimum, this product cannot be used by children under 6 or by pregnant women.
If one were to "nitpick" at the smallest of cons you would see that the gram per serving ratio of enzymes and probiotics is a bit low, but they are still present in a decent amount that is highly beneficial to the body. It would be great to see an even higher presence though; we all want as much of the good stuff as we can get.
Comparison:
The HealthForce Vitamineral Green SuperFood Powder boasts a high density across all of its nutrients, you are getting a decent amount of grams per serving, especially in comparison to products like Pure Synergy (it may have over 60 ingredients, but the grams for each could be a lot higher) and Patriot Power Greens (you are only getting at most 5 grams of the superfoods).
The HealthForce Vitamineral Green Superfood is palatable, but one couldn't boast that is great tasting, this is much the same for Pure Synergy, however Patriot Power Greens seems to be the winner since it has a good taste for a green superfood powder, however this is because there are not a lot of grasses which one would want in a superfood drink.
The HealthForce Vitamineral Green SuperFood Powder is a force to be reckoned with, you will not be sorry once you have tried this product and your body will want more once the first bottle is finished. The therapeutic and healing benefits will increase your overall bodily functions and give you a great boost of energy.
It doesn't come with any artificial ingredients either; this TruGanic product is free from hormones, harmful pesticides and is GMO free. It is also safe for vegans and is gluten free. This dynamite in a bottle packs quite a kick, hope you are ready for more!