Which Blender is Best for Smoothies? – A Comparative Review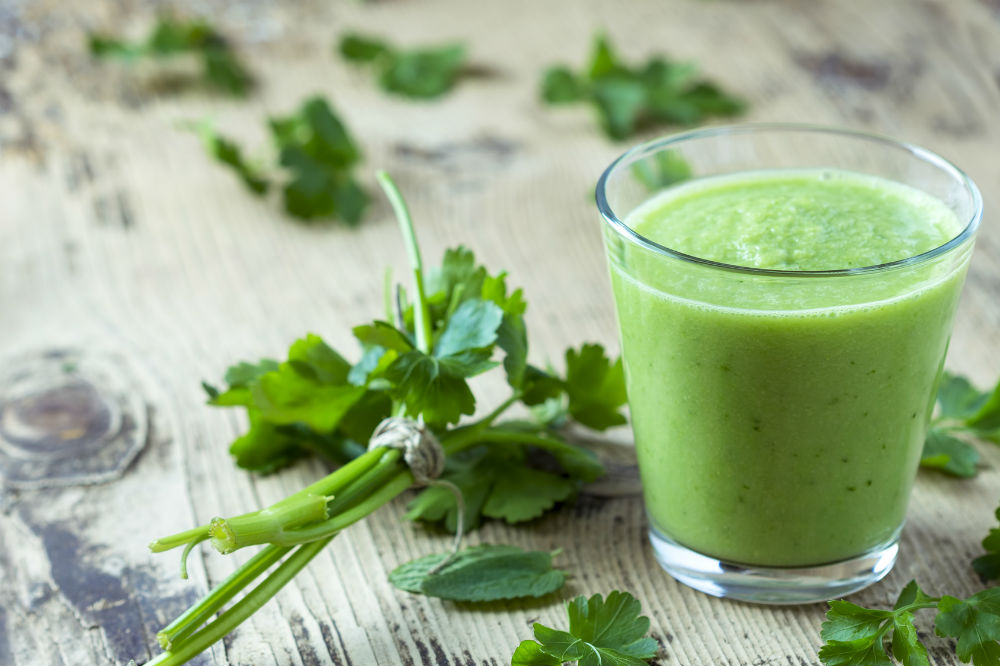 There are a lot of blenders available in the market for people to choose from nowadays, and every single one can easily mix, purée, and emulsify various food substances. To be able to make a good choice on which blender is best for smoothies, we must take a look at the texture quality each one makes, among other things.
Selecting a blender from the wide array of brands and models may seem overwhelming, but that shouldn't be the case. Shopping for a blender should be fun, as you're a step closer towards discovering delicious fusions of flavors by creating tasty and satisfying smoothies that will make every day more exciting.
Investing in a high-quality blender will definitely be worth it, as this appliance has always been on the must-have list of things available in your kitchen. It's used for a lot of purposes like smoothie-making and is an essential tool for making healthy delicious meals and other drinks.
The Drink
A Smoothie is a famous drink that is being enjoyed and loved by people anywhere around the world for quite a while now. It's composed of ingredients that are blended together to create a thick liquid, ready to quench people's thirst with bursts of flavor and deliciousness. Ingredients usually include ice, raw fruit or vegetables, dairy products, water and/or milk.
One of the best things about making smoothies is that you can experiment with it. You can incorporate different ingredients to reach tastes of your preference, or simply to discover new flavors to introduce to your palette. You can also go crazy and make unusual and unique mixes. You might be the kind of person who'll go for banana-berry smoothies, cherry-melon breakfast smoothies, mango-spinach smoothies, or even kale smoothies.
Smoothies are usually health-based and tend to be focused on the usage of organic and natural products, giving its drinkers multiple health benefits.
The Blender
A good smoothie is one where its ingredients are thoroughly fused and mixed together, creating a smooth texture for patrons to enjoy. The possibility of creating great, delicious smoothies depend on your blender's performance and there are important factors that you should take into consideration when you plan on buying one.
These are the important features you want to look out for while selecting a blender from the market if you want to make sure that you're getting your money's worth:
Blend quality
Versatility
Ease of cleaning
Durability
The Brands
While there are a large number of brands for blenders, we only take a look at the main players below.
Vitamix
Vitamix is a well-known brand for blenders. It's top-rated and a bestseller in the market. It is used by big companies like Starbucks and Jamba Juice.
The Vitamix Professional Series 750 Blender1 is said to create smoothies of restaurant quality. It produces very fine textured smoothies, with no more fruit seeds. You will not find bitter green bits usually found in green smoothies, as it pulverizes seeds. Smoothies will be simple to make as the blender can easily crush tough ingredients and ice without leaving any chunks.
Oster Versa
The Oyster Versa 1400-watt Blender2comes with a 7-year warranty. The blades and the pitcher aren't allowed to be detached, which will prevent leaks and misalignments brought about bythe wrong assembly.
Cleaning it is simple and it has a thermal and overload sensor which can prevent the motor from overheating. It also has a speed dial to assist you in getting the texture of your preference. It provides a lot of power, hence, will deliver well-textured smoothies.
BlendTec
The BlendTec Designer Series WildSide3 is comparable to the Vitamix, as it has similar qualities and performing levels. BlendTec blenders have a lot of favorable reviews from its consumers, and for good reasons.
With its high speed, it can make tough and hard ingredients reach an impressive level of smoothness. It's small, which saves up space in the kitchen, and its wide base makes cleaning more convenient.
MargaritaVille
The Margaritaville DM0500 Bahamas 36-Ounce Frozen Concoction Maker4 is classified as a maker of frozen smoothies. It functions by shaving ice to create delicious smoothies. As it shaves ice perfectly, it can reduce or diminish the possibility of annoying chunks of ice which will ruin the flavor of the drink.
Hamilton Beach
The Hamilton Beach Power Elite Multi-Function Blender5 guarantees a top blending performance that won't stop functioning in a short time. It has 12 built-in settings, which will be simple for you to crush and mix things thoroughly.
Blender Express
The Blender Express6 is the most basic model on our list. It's ideal for traveling, as you can drink the smoothie you made directly from the pitcher, which will save time. It also has no problems crushing ice and ingredients.
Additional Important Things To Consider
Motors with high power are always a better option. The higher the wattage is, the more the blender is able to handle frozen food and ice and will be able to handle thick smoothies.
It's also good to look for a blender with a wide base that's heavy to ensure stability.
With a solid base, you can be assured that no accidents will occur while you blend.Also, having a wide based pitcher will prevent spills, and cleaning will become more convenient.
Sizes should also be thought of when you're looking for your perfect blender. Picture out how many ingredientsyou would use and how much amount of smoothie you would make at a single time and this will help you select how big of a pitcher you should get.
The Choice
So, which blender is the best for smoothies? As needs and priorities vary for everyone, any of these blenders will do the job and the best choice will be different for each person.
We would highly recommend the Vitamix Professional Series 750 Blender though. It makes high quality textured smoothies, durable and powerful enough to guarantee a top-quality performance.
Making amazing smoothies has never been so easy.
With the right blender and a smart combination of ingredients, you're so close to bringing your healthy drinking game to higher levels! Smoothies will always be the drink to love, and investing in a good blender to help in making this beverage will definitely be worth it.