Yuve Vegan Protein Powder Review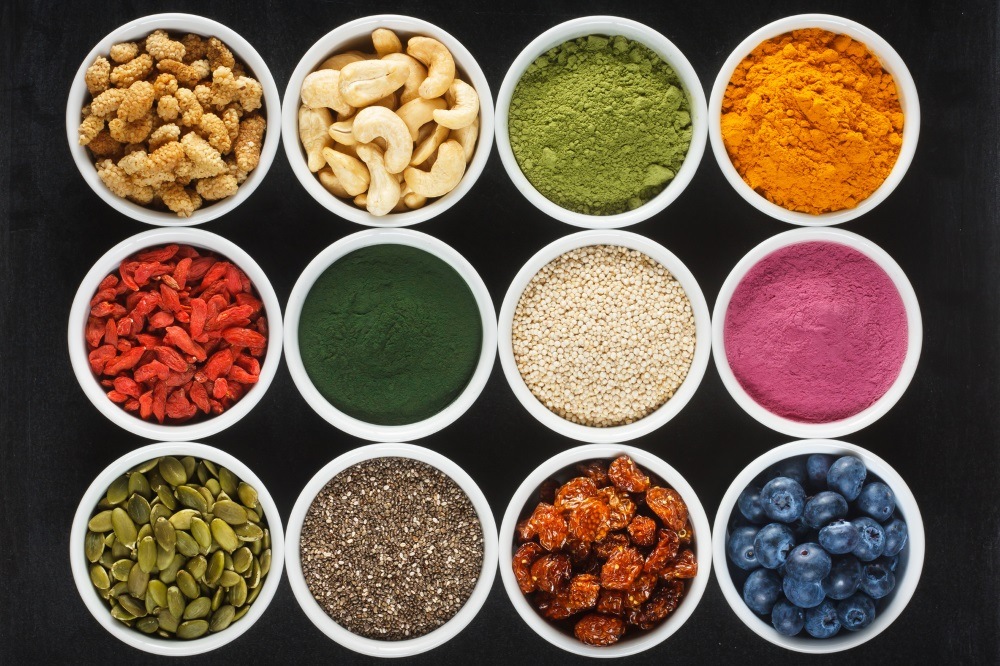 If you are someone who likes to see some gold stars or awards sitting behind the name of a product, then you would be very proud to use the Yuve Vegan Protein Powder. Do not let its simple packaging deter you – there is a whole lot more to this product and perhaps any time that may have gone into making the packaging more attractive, has instead been used to make its contents the award-winning product that it is.
The Yuve Vegan Protein Powder was ranked as the Best Tasting Chocolate Vegan Protein by PETA and it is also the winner of 2015 Vegnews Magazine's Veggie Awards. We certainly like the idea of this being the best tasting vegan protein powder, especially if PETA think so; healthy food tends to come at the cost of having a bad taste, but not this superfood powder. It defies the generalization, and you can have super healthy with a delicious chocolate taste!
Features:
Contains over twenty five superfoods.
Non-GMO.
Free from artificial ingredients.
Soy and dairy free.
Hormone free.
Has a full money back guarantee.
Has no salt and only 2g of natural sugar.
Low in calories.
High in protein. There are 16g of protein per serving.
Contains pro-aging enzymes and antioxidants.
Has a cocoa flavor.
There are 15 servings per bottle.
Has beautifying ingredients.
Pros:
There is no doubt that this vegan protein powder is really one of the best; its 25+ superfoods content means you are getting a lot more than the recommended daily nutrition that you need. Superfoods have a long list of benefits, each one with its own range of benefits and functionality; when there is more than twenty five in one powder, then you know your body will be getting the absolute best in nutrition, and will be exposed to a long list of benefits.
If you suffer from dairy or soy allergies, then you can safely enjoy this vegan protein powder. A product that addresses common allergies, and eliminates them, simply exposes itself to a wider consumer market.
Healthy just got tasty! This vegan protein powder is so tasty that it has even won awards from PETA and it won the 2015 Veggie Awards. You do not have to worry about blocking your nose and downing this drink because it is deliciously flavored with cocoa, raw chia seeds and raspberry. All flavoring is natural, there are no artificial flavorings used. The chia seeds are not just for flavor either; they improve the texture too, and their digestive properties help satisfy your hunger and prevent any cravings.
The ladies will especially love this protein superfood powder because it contains beautifying ingredients. You will look and feel beautiful from the inside out. The goji berry ingredient is known as the "skin regenerating" ingredient; it decreases inflammation and protects your skin from external damage. The ingredient, resveratrol, helps to protect cells from damage by stimulating the production of SIRT1.
If you are not satisfied with this superfood powder, then the Yuve brand stands behind their product and offers a money back guarantee; that reflects confidence in their product, something consumers want to see.
Cons:
This product only has 15 servings which do not cover a month's supply; you will need to buy two of these bottles to help provide a full month's supply. It would be ideal if this product was available in an option of 30 servings for the convenience of only having to purchase one bottle a month.
Plastic bottle packaging is not ideal for superfood products; nutrients can be easily lost if this bottle is not correctly stored, you will want to keep all the highly concentrated nutrients and plant-based proteins 100% safe.
Comparison:
If you were to compare the Yuve Vegan Protein Powder with two other vegan protein powders, then some of the closest comparisons you can explore are the Plant Fusion Complete Plant Protein and Naturade Vegan Smart. There are lots of features across the three of these powders that are the same; they contain stevia as a natural sweetener as well as cocoa, they are all a little small with 15 servings per tub, they all contain plant-based proteins, and are all free of dairy and soy.
Yuve has the lowest sugar per serving content at just 2grams, whilst the Plantfusion and Naturade products have 4g and 5g respectively; however, Yuve has lower protein content at 16g per serving, Plantfusion has 21g and Naturade has 20g. What sets Yuve aside from being just another protein powder? It has won two impressive awards and it contains over 25 superfoods.
If you are looking for a protein powder that will provide you with plant based protein and with over 25 superfoods to keep you healthy and fighting fit, then you do not need to worry that healthy and natural will come with a bad, chalky taste, especially not the Yuve Vegan Protein Powder.
Its natural flavorings of cocoa, raspberry and chia seeds will have you coming back for more; without any gag reflex, quick drinking, and nose blocking. Healthy has never been this tasty!