Amazing Grass Green Superfood Chocolate-A Review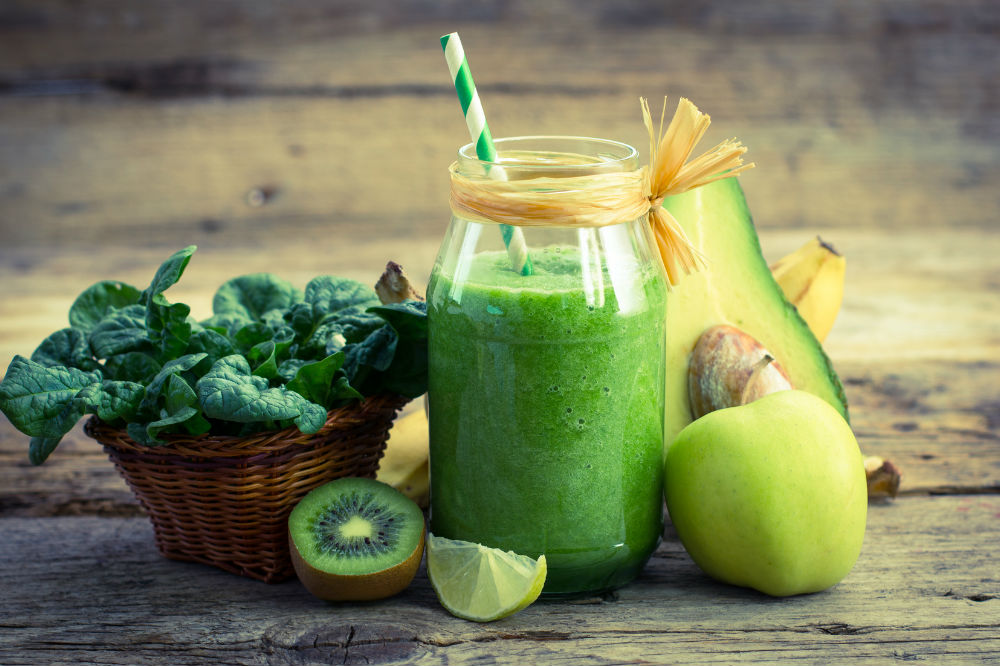 Superfoods is a category of food that is classified to provide health benefits to your body. A good source for minerals and nutrients to strengthen and fortify your overall wellness.
These are foods that are abundant in compounds like fiber, fatty acids, and antioxidants to enhance your body's performance and endurance. They can also increase your energy levels, regulate blood pressure, and help in fighting off various illnesses.
There are various supplements available in the market that consists of blends and mixes of these superfoods to make healthy living accessible and convenient for everyone. In the road towards healthy lifestyle, people have been relying on these vitamins and dietary supplements to regain and build energy.
The ingredients mixed into this blend usually result to an abundant amount of nutrients and can surpass the compounds contained in multivitamins. There are a lot of supplements in the market available to choose from to start on your healthy living. Amazing Grass Green Superfood Chocolatehas been known as a top contender for supplements and has received acclamation for its efficiency.
Who Is It For?
This product is ideal for health junkies, or for people who generally want to live healthier lifestyles. It's a great choice for those who decide on prioritizing their overall wellness and are open to using supplements for the minerals and nutrients their body needs.
It's also good for those who want effective supplements that deliver multiple health benefits that will positively impact our mental and physical states. It's a good product to combine with exercise and diet plans, so as to reach even better results.
It will also be beneficial for those who are looking for alternatives and are having problems taking the common multivitamins available in the market.
What Exactly Is It?
A top rated product in the market, the Amazing Grass Green Superfoods is a supplement that's specifically designed to provide you with essential vitamins and minerals to help you gain a healthier lifestyle. The blend was thoughtfully formulated to make sure that all your health needs will be met and that consuming this product will be beneficial to your entire well-being.
It combines alkalized fresh-green, grown-in-the-farm wholesome vegetables and fruits, superfoods that are rich in nutrients, and cacao. With the added flavor of chocolate, healthy living has never tasted so delicious.
This supplement was made by Amazing Grass and for over 3 generations, this brand has organically developed and harvested nutrient filled greens. At present, they carefully construct their greens with the best kind of ingredients that are plant-based made from farmers who think like them.
Amazing Grass provides a more delicious option to nourishing your body with all the nutrients it requires to become better everyday.
Pros:
Chocolate flavor helps the taste become a bit more tolerable
Increased energy levels, might be a good alternative for coffee
Really helps on improving the body's overall condition, strengthens and makes you feel so much better
Health gradually develops
A good way to get nutrients into your body if you are a veggie hater
Dissolves well
Cons:
Taste still seems a bit weird even with the added flavoring
The Amazing Grass Green Superfoods Chocolate has a lot of health benefits, which make it a product worth purchasing and will be a great add-on to your daily diet. The pros beat the cons, with it giving more than enough reasons as to why this supplement is a good investment for your journey towards a healthier lifestyle.
The single con of an unpleasant taste could easily be fixed and is just a tiny fragment that barely affects the product's overall performance. To summarize, the product is inclusive of so many benefits that are definitely of great help to becoming healthier.
What Do We Get Out Of It?
This blend is specially crafted with the combination of farm fresh greens that are alkalizing, fruits and veggies that are wholesome, superfoods that are abundant in nutrients, and cacao to add flavoring and make the entire thing delicious. With a chocolate flavor, you find a tastier way to working towards a healthier life.
With this product, you get the essential amount of nutrients gained from whole foods. Each serving consists of an abundance of minerals and vitamins that your body will need and is a good source of energy to survive long days ahead.
This supplement is also inclusive of digestive enzymes, nutrient-packed greens, phytonutrient-filled vegetables, cereal grasses, and fruits. It also has antioxidants, probiotic bacteria, and natural compounds to stimulate mental wellness.
It's a mix of natural, non-GMO wheat grass, broccoli, spinach, chlorella, alfalfa, spirulina and barley grass.
It focuses on health and wellness by supporting your overall welfare and strengthening your immunity, improves your natural digestive function, and works to balance your pH levels and increase your body's alkalinity.
Verdict
The Amazing Grass Green Superfoods Chocolate is definitely a product worth recommending in the market of supplements. It provides multiple benefits for your health that will help you in becoming better and stronger both mentally and physically.
It's a good choice especially since all ingredients included in the blend are guaranteed to contribute to your healthy living in different ways and work towards making you the best version of yourself.
The chocolate flavor is definitely a bonus advantage of the product, as people would usually lose interest in health drinks due to its taste. The chocolate-flavored blend shows that living a healthy lifestyle isn't restrictive and can also be fun and delicious.
The brand provides you with the assurance that all the ingredients you take in are safe and will not cause you any harm, but all of them will only function to improve and develop different aspects of your health.
Overall, the Amazing Grass Green Superfoods is a supplement you should definitely consider purchasing to take a step forward to healthier daily living.
It helps you perform better, gain endurance, and become stronger. A worthy investment that'll provide you with life-long results which will not only help on making your life longer but also help on making you enjoy it to the fullest.