How to Choose a Blender for Smoothies – A Narrative Guide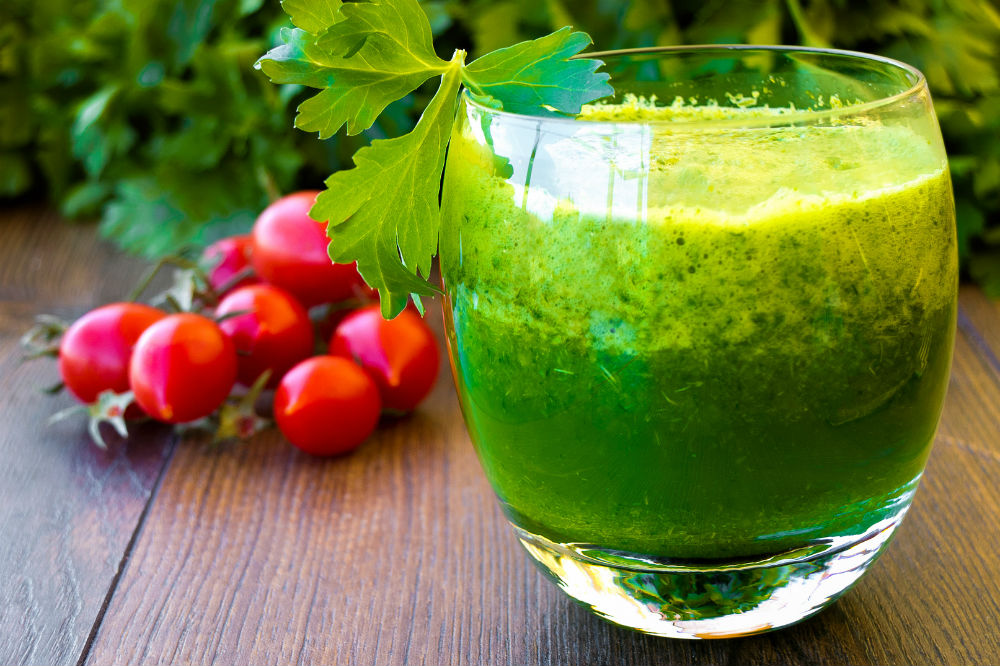 We know that blenders are commonly used to purée, emulsify, and mix food. Usual models include a blender jar that has a rotating metal blade below it, which is used to crush substances into smaller pieces. Blending shakes, frappes, and smoothies are our usual favorites. What are the points to remember on how to choose a blender for smoothies, though?
Blenders have always been considered a must-have appliance in the kitchen and are known to be an important tool in constructing amazing meals and drinks. These are used in a wide variety of circumstances, which includes crafting a great, tasty smoothie.
It isn't that hard to get started on creating smoothies, all you need is your ingredients and a good blender and you're good to go! There are lots of factors taken into consideration when selecting a blender from the market, especially since there's a lot of choices available. To get a good quality smoothie though, it's best to choose one with features and an interior that will ensure that.
One important point to always take note of when purchasing a blender is that you get your money's worth, and you'll be guaranteed that the blender is supposed to work as it should— to blend and mix ingredients properly and smoothly. You need to get a blender of quality that won't let you down.
Things To Look Out For
Many things should be taken into consideration when buying a blender. You would want one that would be worthy of your investment, and make the smoothie-making process feel so much easier and hassle-free.
You would want to consider blenders with high-powered motors. The higher the motor is, the better the blender would perform. It's a determining factor for blender quality because higher wattage means that the blender will be strong enough to handle tough and hard substances like frozen ice and fruit. It will also be able to handle thick smoothie consistencies.
It's also better if you get a blender with a heavy and wide base to ensure stability.
Next, the size of the pitcher also should be thought about during the purchasing proper. Think of how much ingredients you would want to put into your smoothie, and how big of a serving you would like of the beverage. It's also good if you buy a pitcher with a wide base to make the cleaning process simpler.
Also, check out the blender's durability and it'd be best to buy one that's built to be used on a daily basis. If you plan on making smoothies everyday, it might affect the blender's performance so it's recommended to buy the best blender that's of top quality that fits your budget.
Types of Blenders
Blenders come in different shape and sizes. Although they all serve a similar objective, there are certain types sold in the market that were made for additional specialized purposes.
We will discuss the types of blenders that are good for smoothie-making and how they differ from one another to help us on how to choose a blender for smoothies.
Countertop blenders
Countertop blenders are the most commonly known and purchased blenders, as it was the first type of blender invented. This was originally made to mix malted drinks in the 1900s, which doctors classified as the type of drink that helps in building muscle and gaining strength.
These drinks eventually found itself into commercialized places and households, to create and serve beverages for everyone to enjoy.
Eventually, people started using countertop blenders for other purposes like mashed up baby food, creating sauces, and making fruit smoothies. Since healthy lifestyles started to become a trend in the 1980s and in the 2000s, blenders have become essential instruments in composing unprocessed and organic meals and drinks.
The motors of these blends are usually found within its base. Countertop blenders usually consist of a pitcher, where below you'll find the blades used to crush and liquefy the substances placed inside. It also comes with a lid to secure the contents inside the pitcher.
Immersion blenders
Immersion blenders take the shape of a thick wand, with the power source placed at the handle. While there are some that can be plugged, there are also those who run with battery making it portable.
These blenders are good for quick use, like for those who are in a hurry in the morning but would want a breakfast smoothie.
Personal blenders
Personal blenders can be identified as a mini version of countertop blenders, as the pitcher are detachable on-the-go containers— small enough for people to bring around. You put the ingredients in the pitcher, closing it with a lid that contains attached blades, then turn it over with the lid-side facing down the base.
Afterward, you can take off the blade lid and replace it with a regular one. This type of blender is also ideal for people with time-constricting schedules, as this blender will help them to whip up a quick smoothie and leaving their homes with it on hand.
All-in-one Blenders
All-in-one blenders are also existent in the market and help in conserving space in your kitchen. It has various features and includes multiple functions, which is why this type of blender is starting to become popular among households.
Some of these blenders have the functions of a blender and a food processor in one, or a blender and electric mixer, while there are ones that are a combination of a blender, food processor, and an electric mixer. Some also come with various pulse and speed settings, auger and blade attachments, which can assist you in multitasking.
The Best Choice
All these types of blenders are good with smoothie making, as they all help in liquefying food components and mixing them together to make a tasty, thick beverage.
However, the best blender for smoothies would have to be the personal one, especially when you take into consideration of how fast pace everything in our world currently is.
It's convenient and easy to handle, which are defining qualities as to what makes a good blender for smoothie-making. It's perfect for daily use, and it's available for an affordable price. It also delivers all objectives as expected from a blender of top quality, guaranteeing total customer satisfaction and a hassle-free experience in smoothie-making.