How to use Green Superfood Powder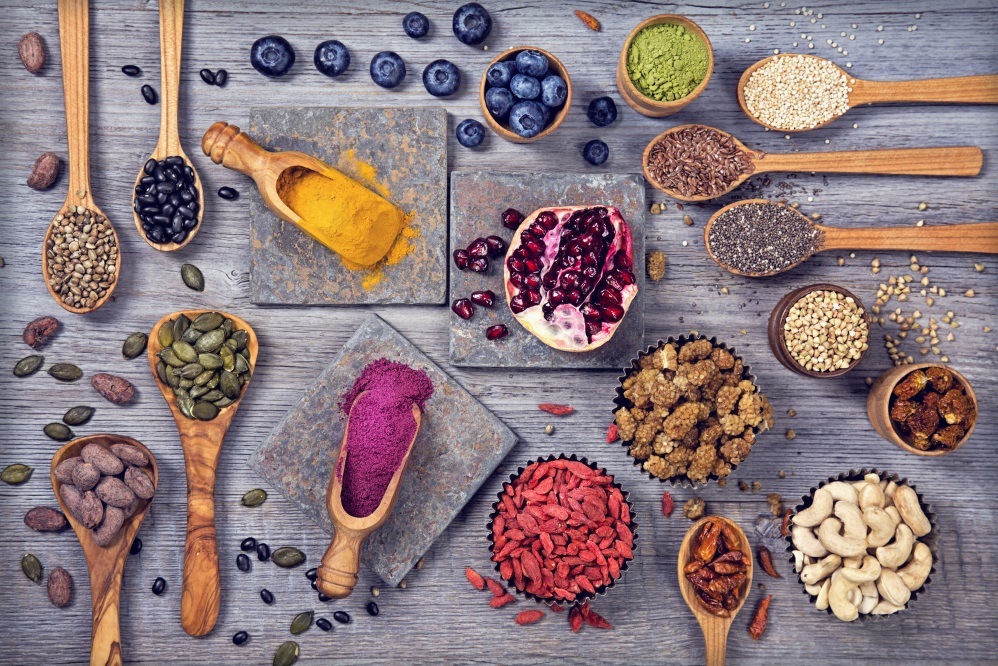 Organic superfoods have played a major role in ensuring that we achieve a healthy lifestyle. These superfoods contain superhero qualities which are beneficial to our bodies in a million ways.
Introducing these supplements in our daily diets is essential because they contain powerful dense nutrients, fatty acids, and probiotics which increase the intake of vitamins, minerals, proteins and antioxidants for everyday body functioning. Most of the time, these superfoods are combined with smoothies for fast absorption and energy.
However, for beginners, there are lots of exciting ways through which superfoods can be used in our daily lives. In this post, we will review some of these exciting and classic ways which one can enjoy the health benefits of green superfoods.
Superfood smoothie
One of the most common ways of incorporating superfoods into your daily diet is through mixing them with a delicious smoothie. You can do this by blending some of your favorite ingredients such as fruits and vegetables before adding your chosen superfood powder into the formula.
According to professionals, adding protein-rich ingredients such as Chlorella and Spirulina helps to boost your body energy and keep you full until the next meal.
Superfood desserts
For those of you who enjoy eating sweet desserts, you can try adding superfoods to such desserts to enjoy something more exclusive. Luckily, one of the most popular ingredients found in most desserts is chocolate.
According to experts, cocoa seeds contain a unique micronutrient composition that benefits the body in so many ways. Therefore, combining desserts with superfood powder provides a vast range of health benefits to your body.
Among the ingredients you can mix together to achieve a healthy dessert are ¼ cup of almond milk, 2 tsp of vanilla, ½ cup of cocoa powder, 2 tbsp of coconut butter, ¾ cup of maple syrup, ½ cup of almond butter and 1 tbsp of superfood powder.
Make your own superfood face mask
Everyone enjoys consuming organic and natural diets. The same natural ingredients you use to prepare your diets can also be converted into natural face masks which can help to nourish your skin, remove acne and reduce ageing.
To make your own DIY face mask, grind oatmeal into fine powder, add honey, tea, essential oils and superfood powder and mix them together to form a thick smooth paste. Use cotton or clean hands to apply the organic paste to your face and leave it for about 30 minutes before rinsing your face with lukewarm water.
Making a natural hair care
Superfood powder combined with coconut oil and honey can make an organic do-it-yourself hair food that can benefit your hair in so many ways. A combination of these three ingredients can be used to moisturize dry bristle hair, increase hydration and reduce inflammation and antimicrobial activity.
The reason why this combination is so active is because the three ingredients contain an active fatty acid chain that penetrates to the scalp to lower loss of proteins to maintain a healthy hair. To make the formula even more active, you can add black or green tea.
This ingredient is known to boost the microcirculation of blood to the skin, which plays a vital role in strengthening the hair follicles.
Superfood yogurt
For those of you who don't have enough time to blend different fruits, you can choose a brand of yogurt that contains less sugar and cow products. Mix the yogurt with one tablespoon of superfood powder and some fresh fruits to boost the taste. Drink the concoction as you prepare to work or morning classes.
Household cleaner
Most home owners are reaching for organic alternatives as substitutes to the increased dangerous toxic detergents used to make household cleaners. Luckily, the best alternative which most homeowners have discovered is the use of superfood powder. This organic formula contains a blend of natural fruits and vegetables which contain citric acid.
Citric acid is known to remove stains from stainless steel, grease from your kitchen and kill bacteria from your kitchen countertops, floors and toilet basins. To make a DIY household cleaner, you can follow these simple steps. Mix 1tsp of superfood powder, 1tsp citric acid, 2tsp washing soda, 2 tbsp liquid castile soap and 32oz water.
Through mixing all these ingredients in a 32oz spray bottle and shaking them well, you'll have made a DIY household cleaner, which will clean your home without causing any health related problems.